For all their popularity, SUVs don't have a reputation for fun driving - unless you know where to look. New Audi SUVs shine because like everything else the company has built over its long history, they prioritize the drive. Here are three of their best from the 2019 model year, available now at Audi Nashua.
Why Audi SUVs are Unique
Audi has two tools in its kit that help make their SUVs so good. The first is unibody construction, the same method used to build their legendary sedans and Sportbacks. This allows for strength without the weight of body-on-frame construction. The second is the company's legendary quattro AWD, refined over the years 'til it's close to perfection. You get all the space you need, but something that drives nothing like you'd expect from an SUV.
Our New Audi SUVs
Audi Q5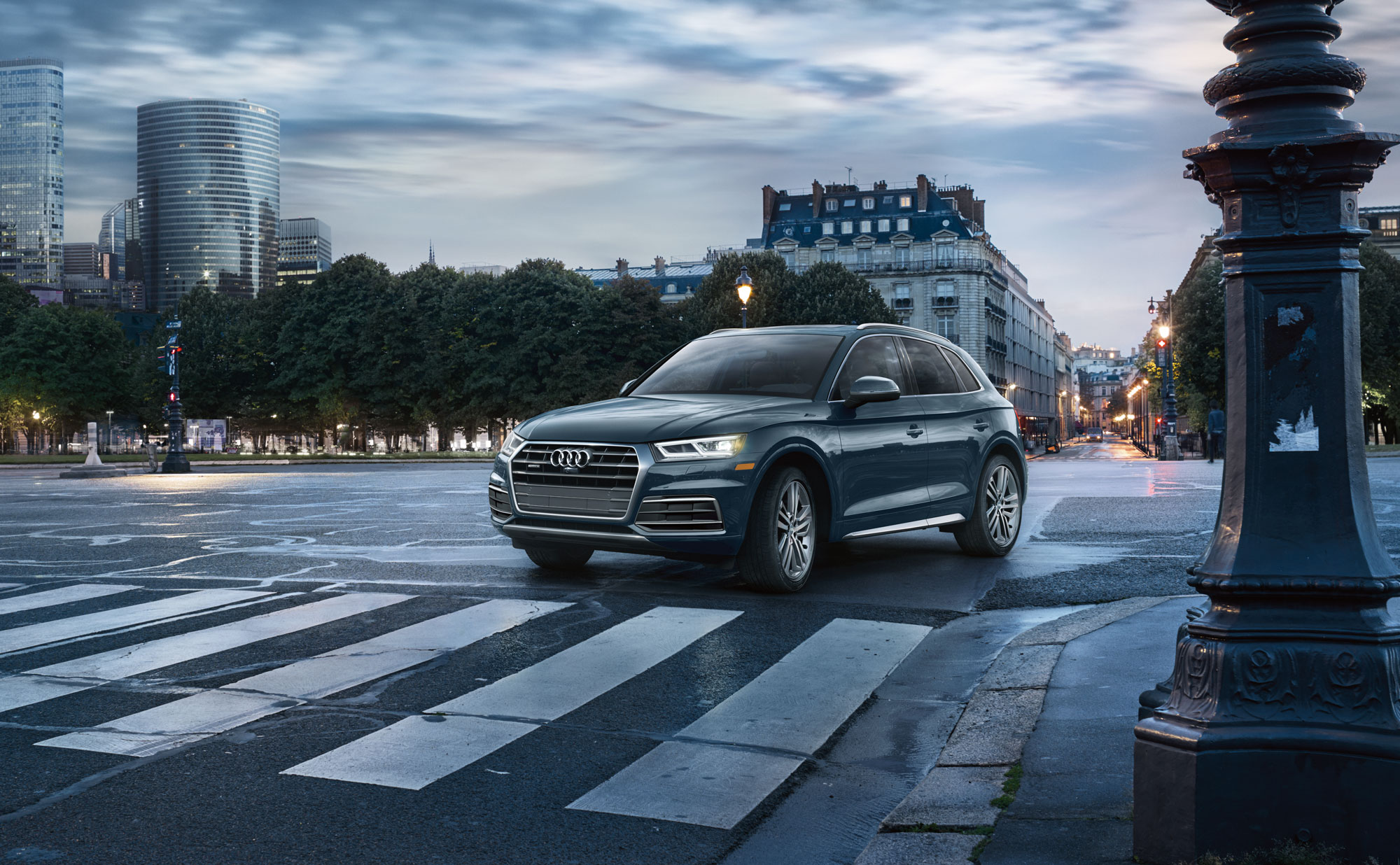 Compact SUVs are becoming more and more popular, but the 2019 Audi Q5 turns out to be something better: a happy medium. Neither as compact as the Audi Q3 nor as enormous as the Audi Q8, it's all about balance. One engine is available across all trims, which are distinguished instead by their standard and available tech features, including a Bang & Olufsen sound system, drive mode selection, and various active safety and driver assist features (your Audi dealer serving Westford MA will give you all the details).
Audi Q7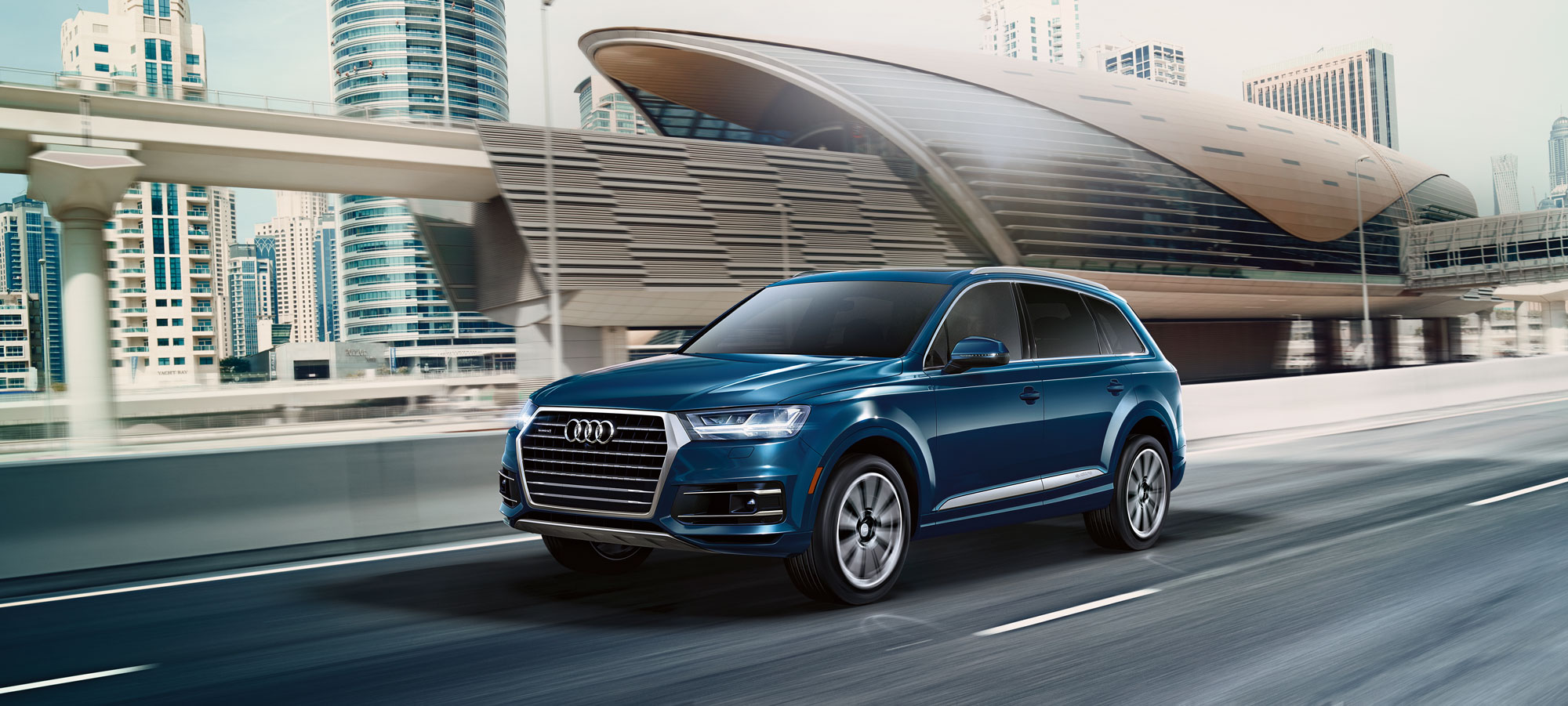 Like the Audi Q8 (see below), the Audi Q7 features quattro AWD standard. There's a choice of two engines, and even the lower-powered of the two offers more than sufficient pickup. With three rows of seating and ample cargo space, it's equally suited as a family vehicle or something that's capable of handling all your gear on ski trips or your haul from weekend getaways.
Audi Q8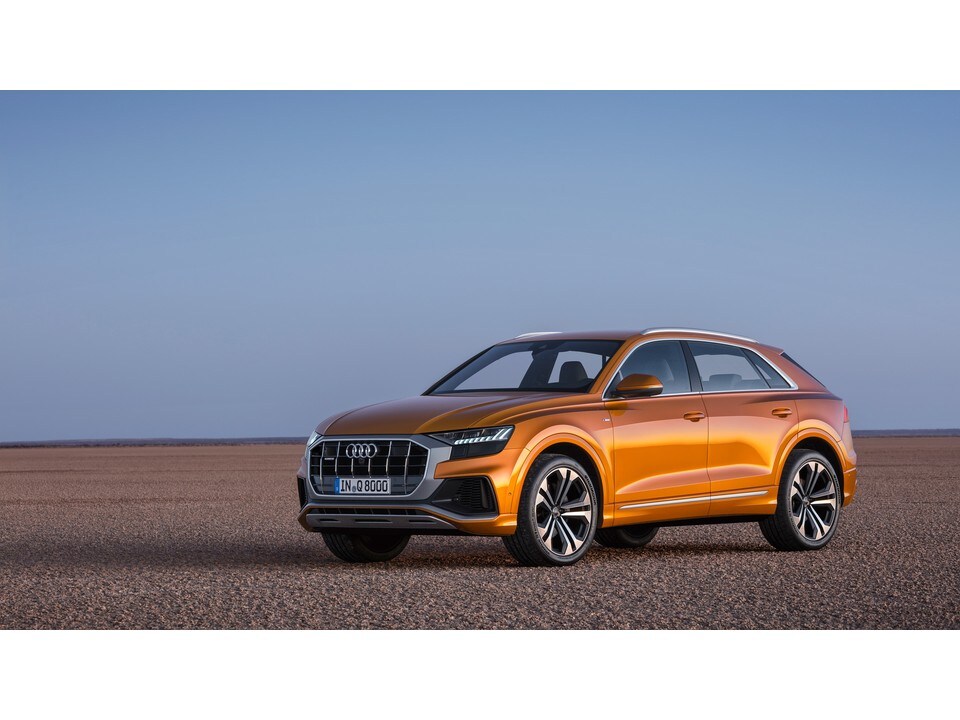 The newest addition to the Audi lineup (at least 'til the Audi eTron crossover arrives in 2019), the Audi Q8 is a similar beast to the Audi Q7. However, it features a coupe-like profile and is proportioned a bit differently. You'll take a slight hit to cargo space because of the lower roof, and there's no third row of seating. The addition of more torque and horsepower alongside some great tech features more than make up for it.
If you prefer an Audi car to our SUVs, we've got you covered. But if you're looking at cars because you're afraid an SUV is going to be a clumsy and uninspired drive, the SUV lineup at your Audi dealership will change your mind. Visit Audi Nashua at 170 Main Dunstable Road today!