At Audi Nashua, we love a good rivalry… and the rivalry between the Audi and BMW brands, like the one between the Red Sox and the Yankees, is one for the ages. The 2019 Audi A4 and the 2019 BMW 3 Series are the latest manifestations of that rivalry, and while it's a choice that looks difficult on paper, it's a lot easier from behind the wheel.
Performance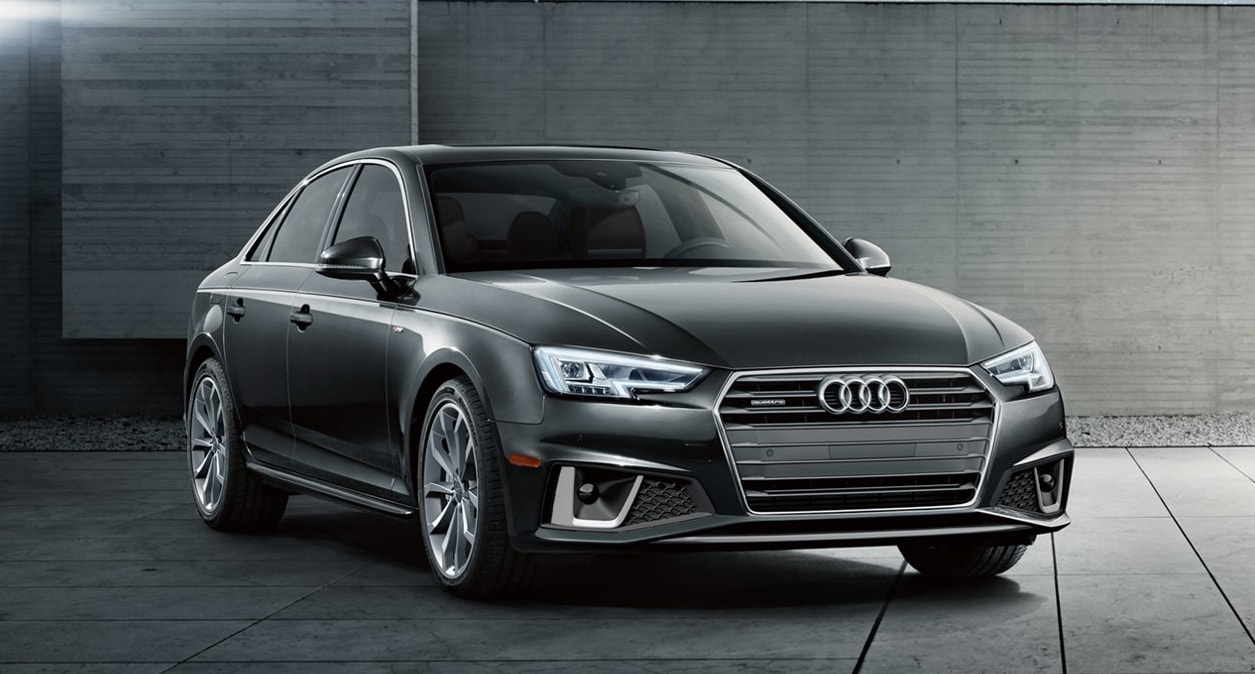 Winter in New Hampshire is no picnic. Our weather means even good drivers need to be on their toes, and demands a lot from their cars as well. As with other new Audi models, the 2019 Audi A4 can be outfitted with Quattro AWD. Granted, the BMW 3 Series also offers AWD, but it also ends up underscoring the different approaches the Audi and BMW brands take. Combine the superior torque vectoring in the Quattro system with multi-link suspension and the 2019 model's lower center of gravity and what results is a recipe for traction and sure-footed handling.
Safety Features
Both models offer the usual complement of passive safety features (e.g., airbags, LATCH child seating system, and the like). But as with all-wheel drive, there are differences in both models' safety systems. The Audi A4, like the BMW 3 Series, offers active cruise control. However, it goes a step further with Traffic Jam Assist that works at lower speeds. Another innovation the BMW model doesn't offer is traffic sign recognition that helps you obey the rules of the road even when your eyes are otherwise occupied. And features like rear cross-traffic alert and Pre Sense Rear make parallel parking or backing into traffic safer.
Technology
While the Audi A4 is keeping you safe, sound, and glued to the road, it's also capable of delivering some serious fun. The MMI infotainment system offers multiple inputs, including a touchpad, gesture navigation, and - most welcome of all - physical buttons. The system supports Android Auto™ (BMW iDrive doesn't), and Apple CarPlay® (which BMW supports, but they'll charge you $80 per year for it after your trial is up). With other features like Audi Virtual Cockpit and an available premium Bang & Olufsen sound system, the Audi A4 helps you rethink what a luxury car is capable of.
As with many things in life, the choice of the best luxury car is highly subjective. That said, we find the 2019 Audi A4 to be especially compelling this year, and certainly worth the visit to your Audi dealership near Londonderry NH. Audi Nashua is located at 170 Main Dunstable Road.