While the Acura brand is new compared to the four rings of Audi, it's earned respect and plenty of customers. That means that many visitors to Audi Nashua wonder how the home team's 2019 Audi Q5 compares to the 2019 Acura RDX. We're here to make the choice easier.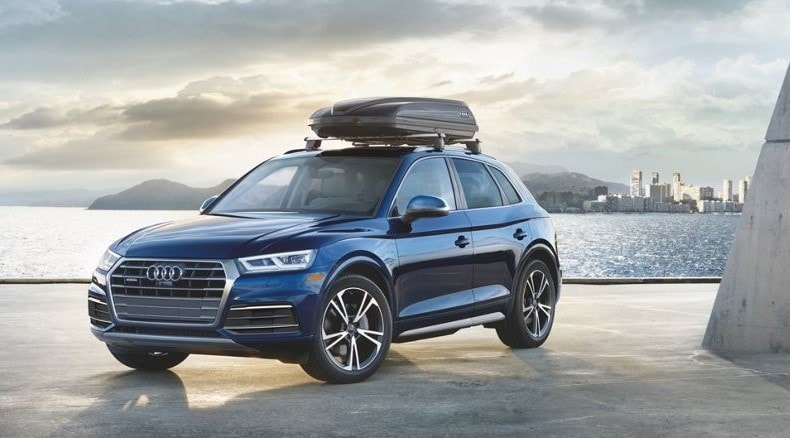 2019 Audi Q5
Let's start with the 2019 Audi Q5, which mates a 252 horsepower 45 TFSI® turbocharged engine to a seven-speed dual-clutch transmission. In tandem, these power the quattro AWD system, which comes as standard equipment.
        2019 Audi Q5 at a Glance
Turbocharged 2.0 liter four-cylinder engine
252 horsepower / 272 lb-ft torque
Seven-speed dual-clutch transmission
AWD System: quattro with Ultra
Speaking of standard equipment, the Audi Q5 also offers more safety features standard. That's another edge to the new Audi SUV even though both competitors earn five star NHTSA safety ratings. If you're hauling, results are a bit more mixed; the Acura RDX holds an edge in cargo space, but it's outclassed by 2,900 pounds in towing capacity, since the Audi Q5 tows up to 4,400 pounds.
2019 Acura RDX
Other numbers seem great on paper, but tell a different story under closer scrutiny. Case in point: the Acura RDX offers more torque and horsepower, but the Audi Q5 still manages a faster zero-to-sixty time. The Audi Q5 also offers much different driving dynamics through its standard AWD than you'd get from either the FWD or SH-AWD of the Acura SUV.
        2019 Acura RDX at a Glance
0-liter turbocharged inline-4
272 horsepower
280 lb-ft of torque
Ten-speed automatic transmission
SH-AWD available
New design for 2019
Tech features are more subjective, and these two SUVs underscore that. We find the tried-and-true Audi MMI system easier to use than the new Acura True Touchpad interface, and some drivers may also be frustrated that the Acura model doesn't yet support Android Auto™. Visiting your Audi dealership near Westford MA will let you experience the many tech features and their capabilities.
Specs are important, but they don't tell the whole story. That's especially true since each of us brings different experiences and expectations to the table, so a test drive is really the best way to make an informed choice. So we invite you to call Audi Nashua, or to simply drop by our showroom at 170 Main Dunstable Road to get started.