If you're looking for a new luxury vehicle around Manchester, NH, you may be feeling a bit constrained right now. At many dealerships, it feels like your options are an SUV or a sedan. Different sizes, maybe, but each looks like variations on the same theme. That's one reason why the 2019 Audi A5 available now at Audi Nashua is such a breath of fresh air.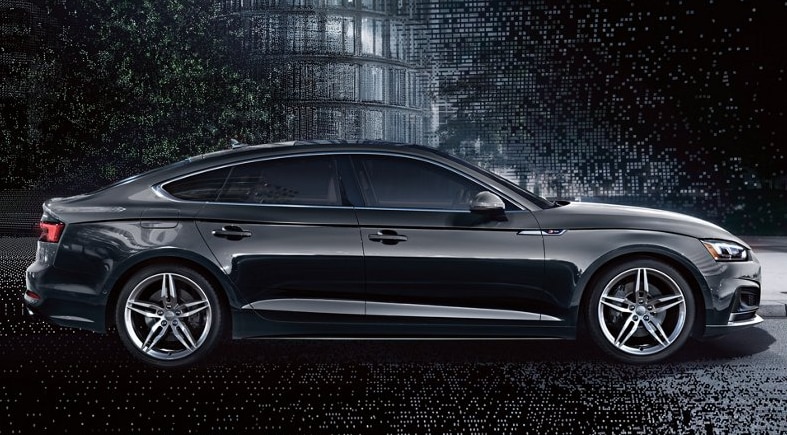 2019 Audi A5 Details
Make no mistake, the 2019 Audi A5 is a gorgeous luxury sedan. But it's also a sporty coupe, a breezy cabriolet, and a surprisingly versatile Sportback. Each has some features in common, starting with a shared 252 horsepower turbocharged engine, seven-speed dual clutch automatic transmission, and standard Quattro all-wheel drive.
The manual transmission is dropped from this year's lineup. To make up for it, there are some new appearance options (varying by trim and body style), and new safety features that include rear-facing and side-assist Audi Pre-Sense features.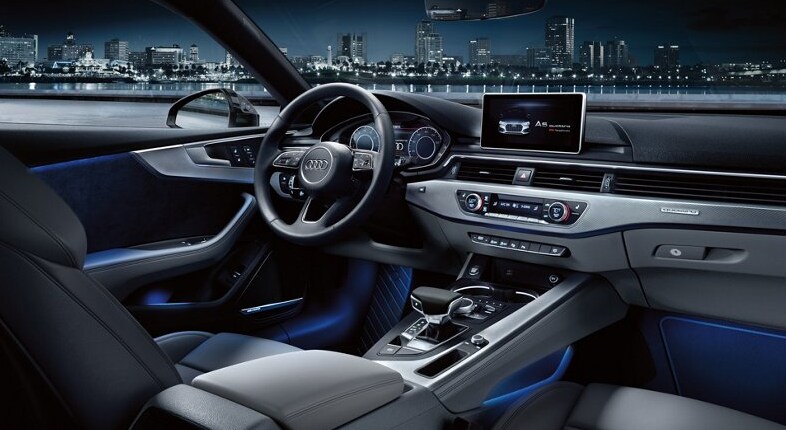 2019 Audi A5 Safety and Special Features
The 2019 Audi A5 is a perfect "happy medium," big enough to be used as a family car but small enough not to feel empty when the kids have flown the coop. It's safe, too, thanks to basic Audi Pre Sense safety features available to all trims, with upper trims receiving more advanced capabilities like blind spot monitoring and rear cross-traffic alert.
Of course, you buy a new Audi car for comfort as much as safety, and there's plenty of that here as well. While standard features like power front seats, smart phone compatibility via the Audi Connect infotainment system, and standard leather seating are welcome, we also suggest speaking to your Nashua Audi dealer about premium features like a Bang & Olufsen sound system and the impressive Audi Virtual Cockpit.
Buying a 2019 Audi A5
We can offer you more features than space in which to discuss them. That's a good thing - one that's best experienced from the driver's seat, in fact. So visit Audi Nashua at 170 Main Dunstable Road and get behind the wheel!