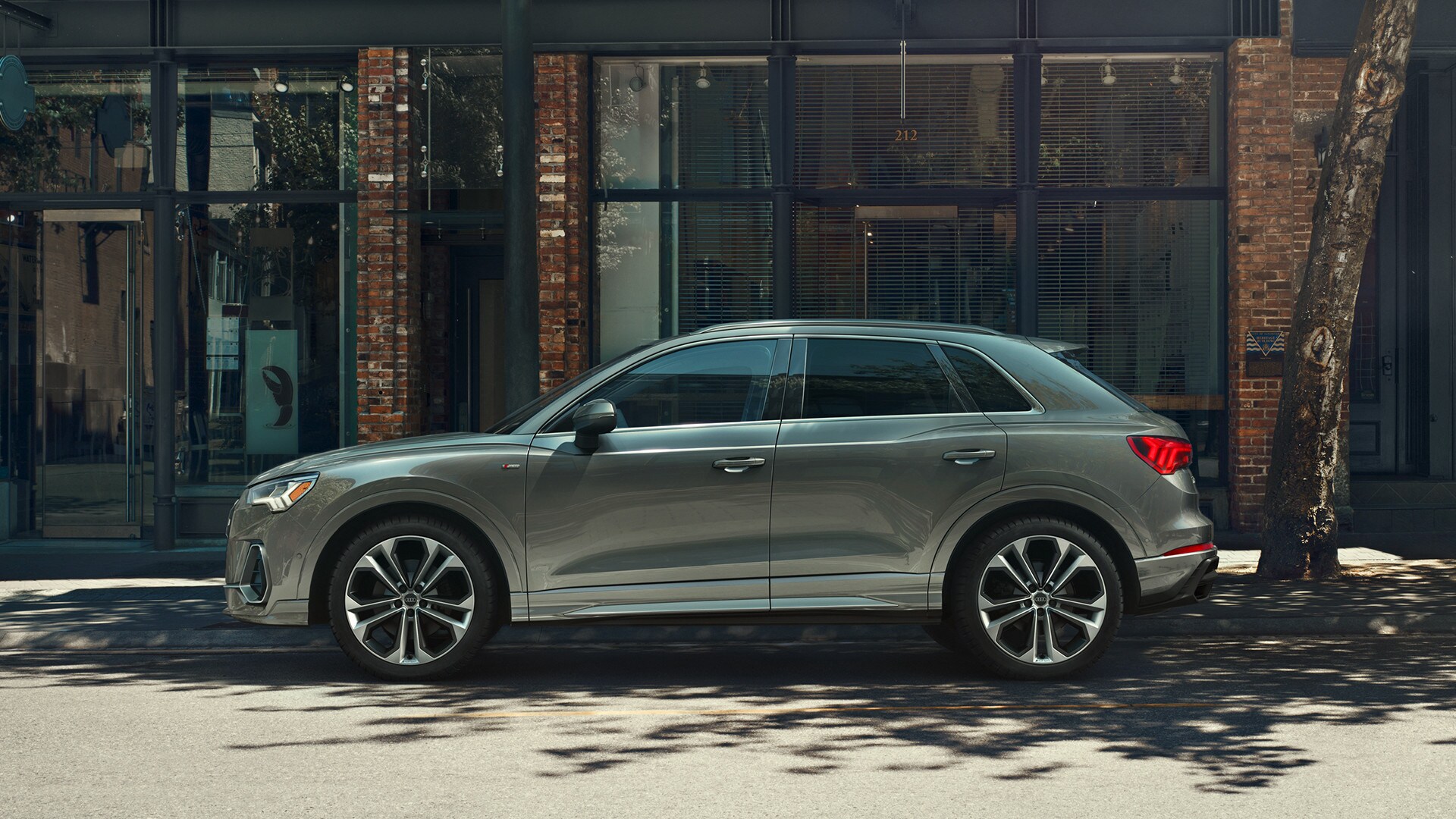 If you're shopping for a compact luxury SUV near Bedford, MA, the 2020 Audi Q3 belongs on your list. Available now at Audi Nashua, it follows last year's redesign with few changes. One of those changes, however, is a big one that's sure to turn some heads.
2020 Audi Q3 Details
After last year's redesign, there wasn't much left to change on the 2020 Audi Q3. Each of three trims (Premium, Premium Plus, and Prestige S line®) is underpinned by the same capable powertrain that pairs a highly capable 45 TFSI® quattro® engine to an eight-speed Tiptronic® automatic transmission. Legendary quattro AWD is standard on all trims.
S line® styling features are standard on the top trim and can be optioned in on the lower trims. Something else that's coming soon is an Audi Q3 Sportback, which will share the same powertrains and an identical interior, but which will introduce coupe-like styling shared with the Audi Q8.
2020 Audi Q3 Safety and Special Features
All the passive safety features you'd expect are available on all trims. However, the 2020 Audi Q3 does segment its active safety features by a series of packages.
A Convenience package available on the base trim includes lane departure warning and rear cross-traffic assist. Those features are standard on the Premium Plus trim, but a Driver Assistance package lets you add adaptive cruise control, which is standard on the next higher trim.
As with safety features, the available amenities offer compelling reasons to look at the higher trims. If you want to mix and match, the Premium Plus trim is the best blank canvas, since it offers many package choices (Navigation, Driver Assistance, and others) for easy customization. If, on the other hand, you prefer minimal mucking about with options, just buy the Prestige S Line trim, which keeps packages to a minimum because it comes with so many features (your Audi dealer will walk you through your options).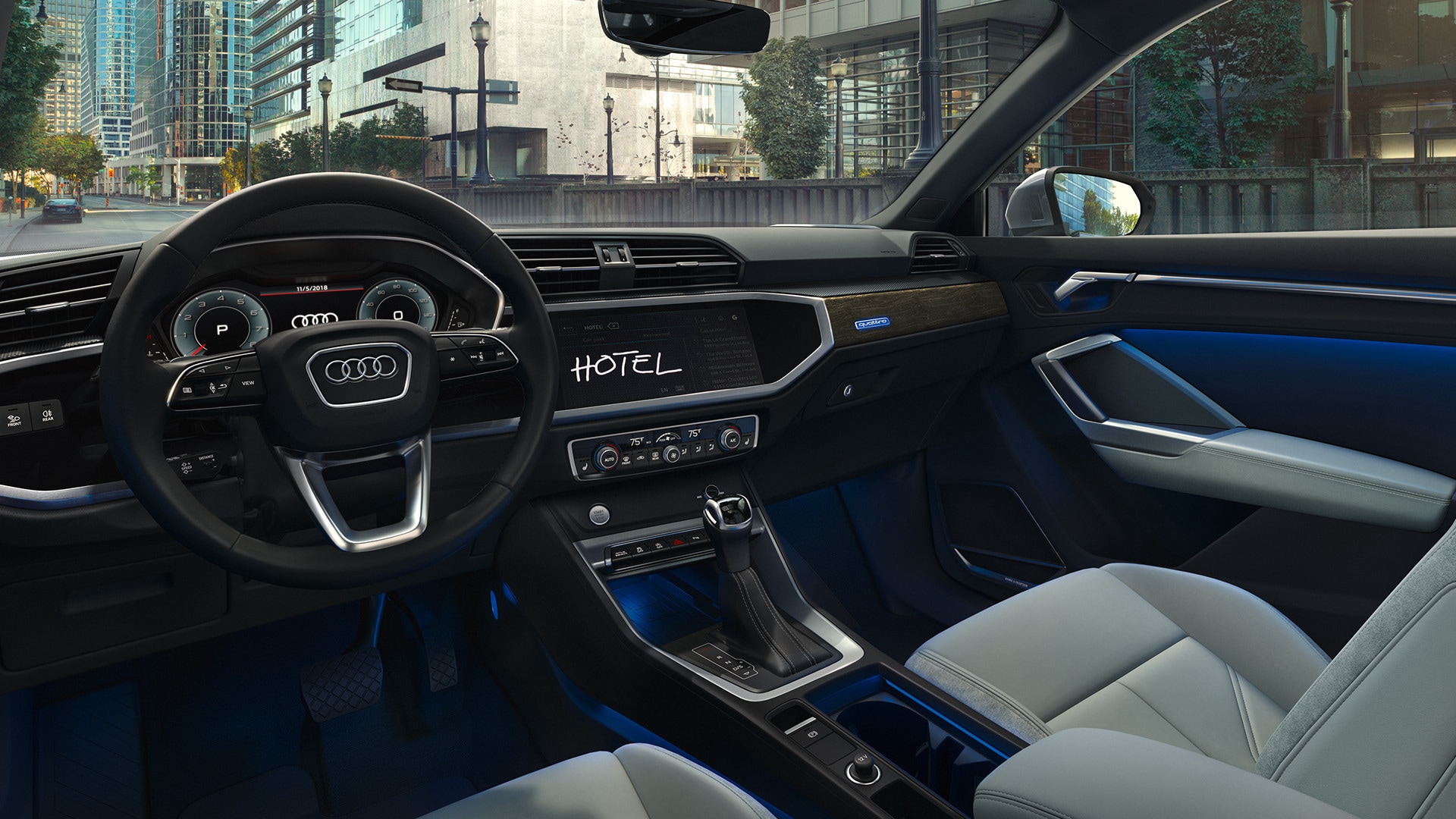 Buying a 2020 Audi Q3
The standard crossover version of the Audi Q3 is in stock at our Audi dealership as we speak. The Sportback variant, however, will take some patience; it won't arrive in the States 'til early 2020. That shouldn't keep you from test driving a great new Audi SUV. Simply visit Audi Nashua at 170 Main Dunstable Road today!
*Some features optional or subscription-based; speak to your Audi dealer near Bedford, MA for details.