If you're a Nashua, NH, driver searching the web for "Audi cars near me," bring your search directly to Audi Nashua. When you visit our team of seasoned New Hampshire Audi dealers to identify your next SUV match, we'll be happy to introduce you to impressive options like the 2018 Audi Q3. Stop by our Audi dealership to learn just why this subcompact crossover may be your next dream vehicle.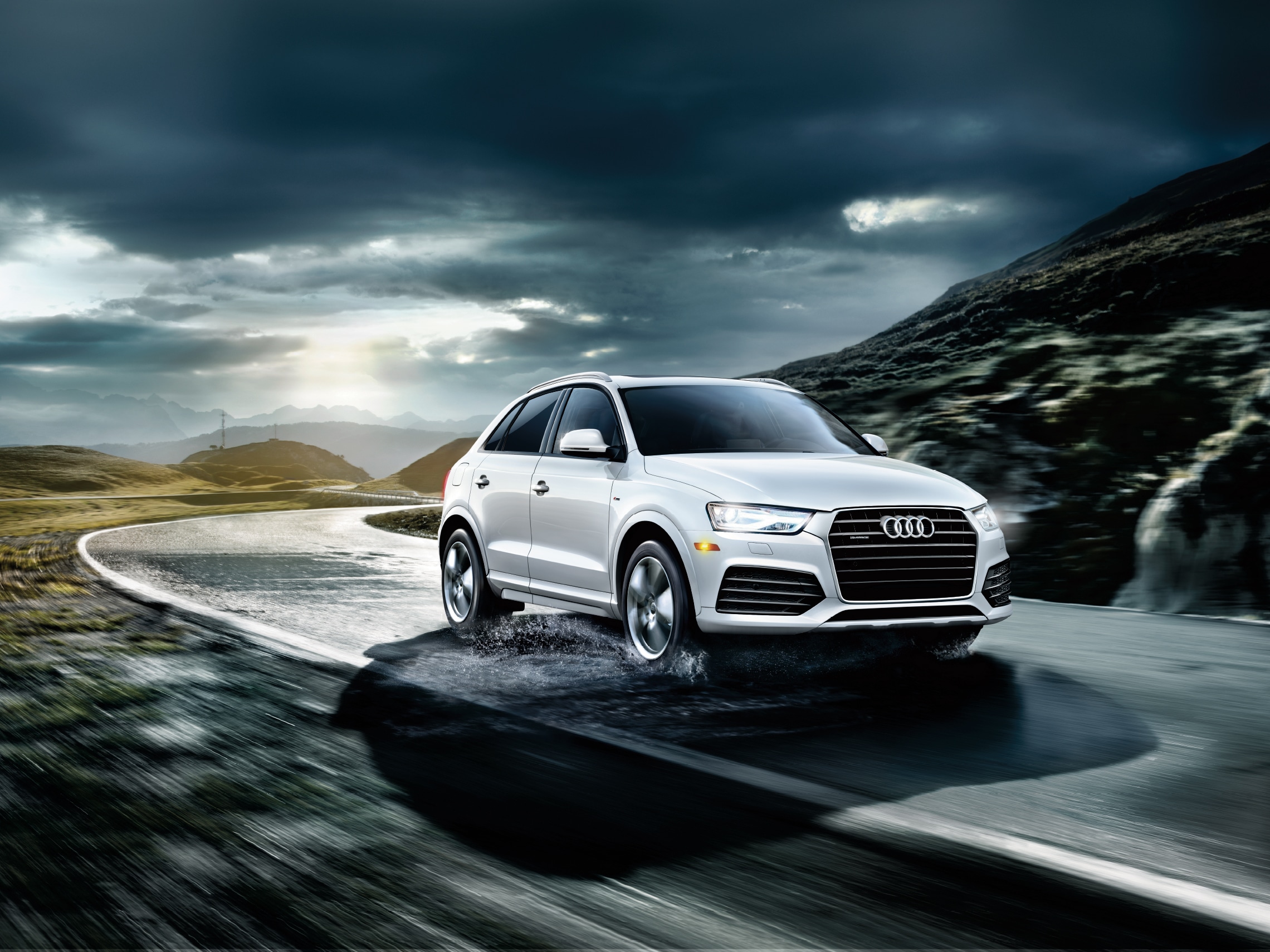 2018 Audi Q3 Details
The 2018 Audi Q3 is a comfortable and luxurious crossover vehicle available in two trim levels: Audi Q3 Premium and Audi Q3 Premium Plus. Both models are powered by a turbocharged 2.0-liter, four-cylinder engine that's paired with a six-speed automatic transmission, front-wheel drive, and puts out 200 horsepower. All-wheel drive is also an option on either model.
The 2018 Audi Q3 is light and pleasantly compact and lush and comfortable on the interior, making it a prime contender for city driving. If you'd like to elevate your daily commute in a luxury crossover that delivers comfort and refinement, consider taking this vehicle home from our Audi dealership near Westford, MA. 
2018 Audi Q3 Safety and Special Features
The 2018 Audi Q3 is distinctive for its feature-richness, which surpasses many of its rivals. The entry-level Audi Q3 Premium trim is generously equipped with everything from roof rails, leather upholstery, and LED lights to a rearview camera, front and rear parking sensors, Bluetooth® connectivity, and a panoramic sunroof.
The Audi Q3 Premium Plus trim adds amenities such as a power liftgate, power-folding mirrors, and blind-spot monitoring. There are also a number of package configurations to consider, which will yield access to attributes like a navigation system, front sport seats, and a Bose® audio system. If you'd like to receive details about all standard and optional items, speak with an Audi dealer near you.
Buying a 2018 Audi Q3
If you're considering purchasing a 2018 Audi Q3 at our Nashua, NH, Audi dealership, take the first step with a test drive. Bring your buying criteria, questions, and an idea of the trim level you'd like to explore, and we'll be here to work with you to help you find your perfect fit.